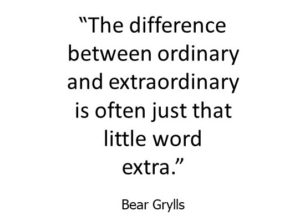 In September 2017, CHEP Pallets engaged the services of ProFormance to design a Customer Centric training program with the objectives of improving communication skills, attitudes, relationships and culture between team members, as well as toward the customers of Chep.  Customer Centric Champions were selected from the business and they participated in a Train the Trainer workshop, so that they would be able to deliver the new customer Centric training on sites throughout New Zealand.
Since rolling out this program internally, there has been a "significant shift in the culture and behaviour of our site employees" as reported by the client, who also stated "I can't remember the last time I received a customer complaint regarding unacceptable service, whereas I would receive a complaint at least once a week previously. The training has created a lot of awareness around behaviours and the impact our own behaviours have on others. For the first time in 5 years we have achieved a positive NPS result."
Feedback from the Customer Centric Champions indicate this has made a considerable impact within their teams:
"I'm thoroughly enjoying the role of trainer and in this instance as an ambassador for CHEP Customer Service.  The staff are taking in and retaining the information I'm giving them and often find opportunity to express what they have learned. To that end, it is noticeable when staff are dealing with one another, they are taking a bit more time with what they say and how they say it – this is brilliant!"
"After presenting the workshop an open discussion took place where a team member spoke honestly of where another team does something that pushes their hot button and makes them feel annoyed and angry. The team member was unaware that their actions were making that person feel that way as it was not intentional. They took the feedback onboard and changed their behaviour which has resulted in removing the tension and conflict from the team."
"Overall employees using the skills they have been taught mainly around what we can do for a customer instead of what we can't do. There is definitely a shift in the culture to be more customer focused."
 Customer focused training has an impact on both internal and external customers. Providing some skills and tools, can have a huge impact on the behavior and culture of an organization.